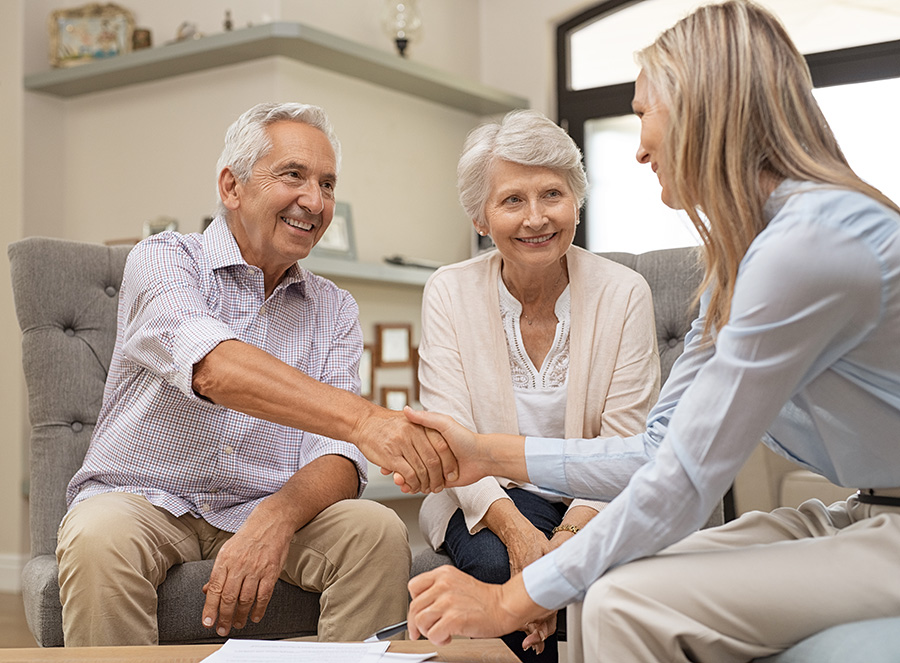 These services are provided in the homes of eligible adults ages 60 and over who require assistance with bathing, skin care, grooming, dressing, ambulation, meal prep or supplemental housekeeping. Persons receiving this service may have a difficult time completing these activities on their own. With this service, older adults can remain independent at home.
This program provides a caregiver education, support and reimbursements of purchased goods and services that are required to provide care for an older adult living in the community. This program also provides grandparenting support. Older adults who are caring for a child aged 18 and younger may qualify for reimbursement of the costs incurred while providing this care. Please call our Intake and Referral unit for more information.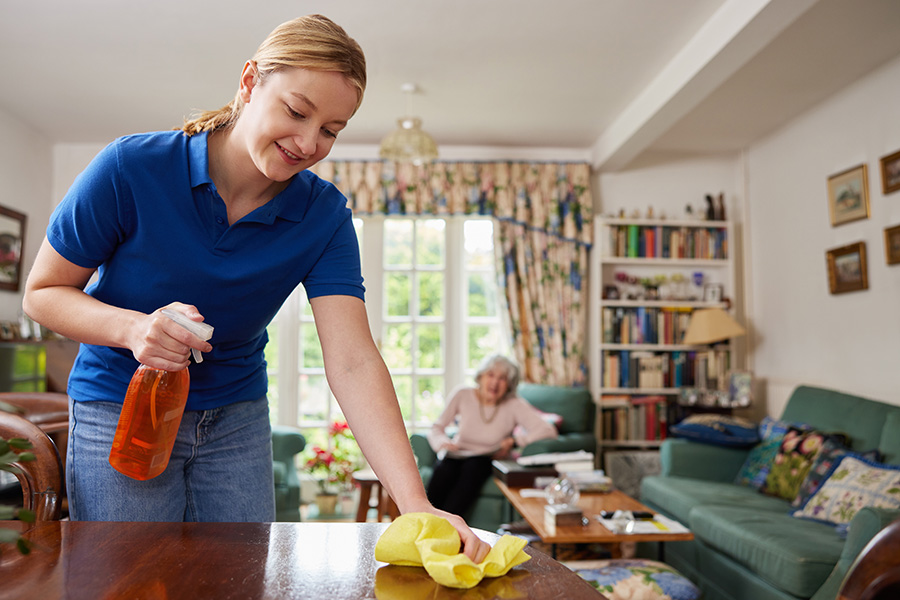 Emergency Response System
This service provides a button to push in case of an emergency. Buttons can be worn on an older adult's wrist or around their neck. Units can operate on a landline, cellular line or by GPS.
This service provides assessments and care planning for older adults who require services in their home, facility, or other supervised living arrangement. Services are based on the needs identified by the comprehensive assessment. Care Managers then monitor and assist the older adult to ensure their needs are being met and that they remain independent in the community or other supervised living arrangement.
Nutritious meals are delivered to eligible adults, ages 60 and over on a weekly basis. To be eligible for delivered meals, the older adult must be physically unable to prepare his or her own meal or have no one available to prepare a meal. Meals are delivered frozen and then heated as needed during the week. Meals include an entrée, sides, and bread.
This program assists persons age 60 and older if they are being abused, abandoned, exploited or neglected and are at imminent risk. Trained staff investigate allegations and provide services to mitigate or eliminate the risk. If you know an older adult who is being abused, neglected, abandoned or exploited, please call the elder abuse hotline at 1-800-490-8505.