Active Aging, Inc. is Crawford County's Area Agency on Aging and was established in 1974. Active Aging, Inc. receives funding in the form of block grants from the PA Department of Aging to provide services and programs to Crawford County residents who are over the age of 60 and meet program guidelines. This block grant funding is provided through the Pennsylvania Lottery, which provides funding to various programs that benefit older adults in our area. Funding levels are determined within the annual state budget outlined by the Governor and members of the Legislature. The services outlined on the following pages are available for anyone who qualifies, however without adequate funding levels, not every person who needs help can receive it. Our Foundation works to raise funds to offset budget shortfalls and maintain us during times when budgets are delayed. Your support of the Active Aging Foundation and your advocacy to our local legislators is vital to our future ability to meet the needs of our older adult friends and neighbors.
Dedicated to Enhancing the Lives of Persons Over Age 60 in Crawford County since 1974.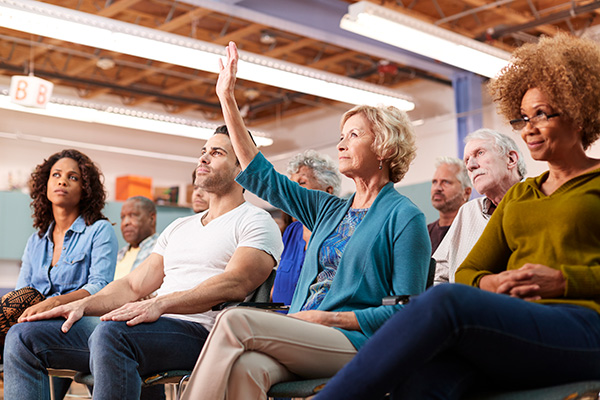 Contributions can also be made online
The "Tree of Giving" program is a formalized gift program that allows you as a donor the discretion to honor or memorialize a loved one, friend or community leader. Our cast bronze recognition tree provides you with a beautiful, quality image to use to honor someone's hard work or achievement, or remember a special personal event or anniversary or as an everlasting memorial for a loved one. As a donor, you could also place your name on a leaf to signify that you recognize and support the importance of the services provided by Active Aging, Inc. and understand that there will be an ever-increasing need for these services in the future. We invite you to participate in our "Tree of Giving" gift program. This is an on-going and permanent gift program. The "Tree of Giving" includes brass leaves and three different size brass stones that can be engraved to your desire. Our Foundation staff would be happy to sit down with you to discuss your giving options and design a payment schedule to help meet your goals and needs.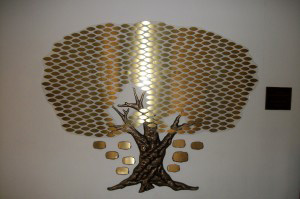 Traditionally, an endowment is made up of funds that are restricted as to how and when they may be used, and typically only the interest generated from the investment of these funds is spent while maintaining the principal for future investment. By maintaining the funds that were originally donated and using only the earned interest to help meet the goals and mission of the Foundation, donors who make an endowment gift know that their generous support will not only help today, but for many years to come.
Is the Active Aging Foundation in your will? Bequests are often a significant source of financial support for charitable organizations, and the Active Aging Foundation would be honored to be the recipient of your thoughtful generosity. Your gift to the Active Aging Foundation will help ensure the Foundation's strength and ability to provide support for the programs and services offered by Active Aging, Inc. for older adult citizens who make Crawford County their home. As you formalize your personal estate plans, please consider including the Active Aging Foundation in your charitable giving plans.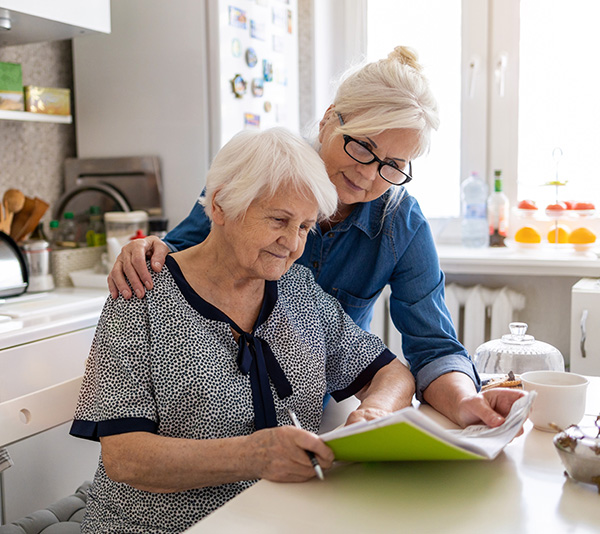 Pets make a big difference in our lives and so can you! The immense joy, comfort and love that our 4-legged family members provide us on a daily basis is immeasurable. For a homebound older person, it can literally mean the difference between living life and simply existing. As we all know, most pet owners will do anything to tend to their pets' needs, including sharing their meals with their pets. With the advent of new state regulations on the meals provided to older adult citizens through Active Aging's Home-Delivered Meals program, older adults now receive meals with reduced calorie counts. If they continue to share their home-delivered meals with their pets, they could end up depriving themselves of important nutrients and vital calories needed to maintain their health and well-being. Please help us to raise the $1,000 per month that it takes to fund this program.
We know that many older adults will share their meals with their pets for a variety of reasons, including their lack of funds to buy an adequate amount of pet food each month. By supporting these older adults with a supplemental supply of pet food to help them maintain their pet's nutritional needs, we have found that the older adults' nutritional needs are also being met because they are now eating all of their Home Delivered Meals without feeling the need to share their meals with their pet.
When an older adult citizen diverts their food and other resources to care for the health of their beloved pet, they are putting their own health at risk. Whenever a family member's health is in decline, whether it is a older adult or their furry companion, the questions of who will help and how that help will be provided need to be answered and answered quickly to avoid more serious problems from developing.
To continue this valuable initiative, we need your help. By making a donation now, you will make it possible for us to continue to provide nutritious pet food. You will be ensuring that both the pet and their older adult owner are receiving the nutrition that they both need. You will be making a big difference in the lives of those who need your generosity.
To participate please visit, Pets and Seniors Need You to Deliver or contact the Foundation at 814-336-1792.