The Crawford Area Transportation Authority (CATA) provides bus service in and around the cities of Meadville and Titusville in Crawford County, PA. Getting to a center is never a problem thanks to door-to-door bus service from CATA. Contact your local Center to make arrangements for CATA to get you to a Center. Contact CATA at 814-336-5600 or, in the Titusville area, 814-775-0228 to inquire about a senior transit ID card. Buses are ADA accessible.
There is an array of opportunities to help adults either directly or behind the scenes to assist in providing the special services or events that adults need and enjoy. Our services and events are very different and diverse. Look at your talents and treasures, and gifts you possess. What would you like to volunteer to do for someone else? We provide great training on most volunteer experiences, so you may want to try your hand at something new. Volunteers are needed to plan special events and help in so many different ways. Our volunteers help provide services to adults with programs such as the PA MEDI State Health Insurance Counseling, fundraising projects at Active Aging Centers, and baking items for fund-raisers at all our locations. We have many special events that could benefit from a great decorator or volunteers to set up and help tear down. We need you to make life for older adults in Crawford County even more fulfilling.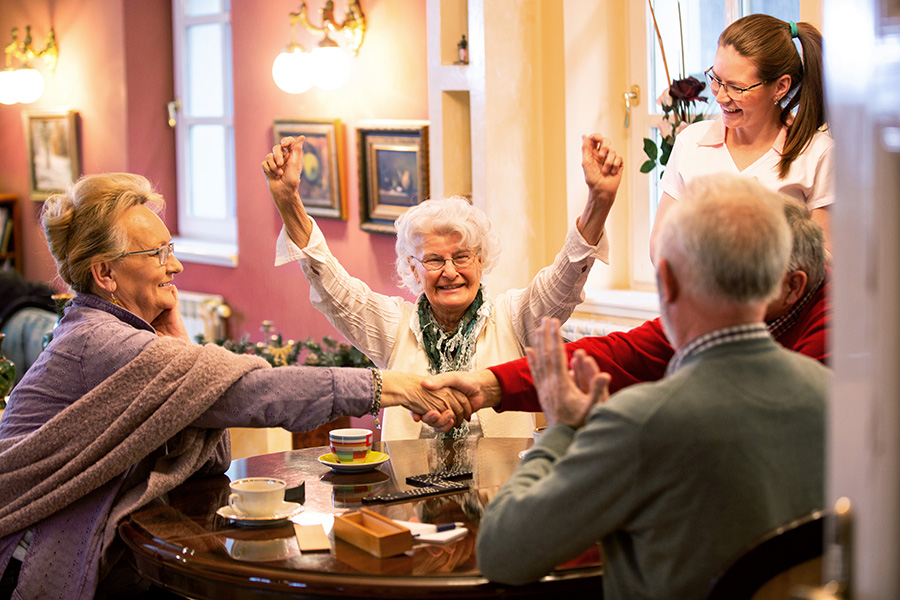 Farmers Market Nutrition Vouchers
The Pennsylvania Department of Agriculture Senior Farmers Market Nutrition Program is offered locally by Active Aging, Inc. Checks are provided to qualifying older adult citizens to purchase fresh fruits and vegetables at participating Farmers Markets.
Pennsylvania Medicare Education and Decision Insight (PA MEDI, previously known as APPRISE) – State Health Insurance Counseling.
Trained and Certified Volunteer Counselors are available by appointment to assist Medicare beneficiaries with their insurance questions and problems. Assistance is available with questions about Medicare, being newly eligible for Medicare, Medicaid/Medical Assistance, Medicare Supplemental Insurance, Medicare Advantage Plans, Low Income Subsidies for assistance with Medicare Prescription Drug Costs, Medicare Savings Program to help eligible persons apply for help to pay their monthly Medicare Part B premium, PACE/PACENET (Pharmaceutical Assistance Contract for the Elderly), and Veterans benefits. Call for an appointment at Active Aging, Inc. 814-336-1792 or 1-800-321-7705 or the Titusville Health and Aging Center 814-827-9134. This is a free service.
The Ombudsman advocates for and protects the rights of persons receiving long-term care services. They receive, investigate, and resolve complaints on behalf of individuals. Trained staff or volunteers are available to act as an impartial mediator to address concerns.
Voter Registration opportunities are offered by Active Aging, Inc. in your own home when you receive in-home services. As part of the "Motor Voter Law" passed in 1993, Area Agencies on Aging are required to provide an opportunity for you to register to vote when you are receiving in-home services.
SHARE is a program through the Department of Aging in Crawford County that matches potential Home Seekers with Home Hosts!
Non-medical model to aid older adults in "aging in place"
Those over 18 may apply but 1 participant must be over 60
Housing Counselor will work towards successful matches
Matches meet face-to-face before the trial period
Background checks required
Financial benefits for both the Host and the Home Seeker
For more information contact the SHARE Housing Coordinator for Crawford County.