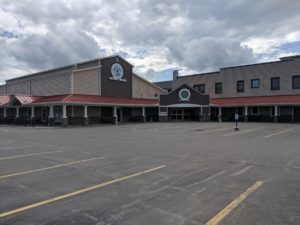 Open weekdays 8AM until 3PM.
Call Patty/Ashley with any questions at 814-336-1792 ext. 106.
All monies shown are a suggested donation.
Call to schedule your card groups/dominoes/table games.
The Meadville Center is housed in the Lew Davies Community Center located in downtown Meadville, PA. This center has many amenities – a library nook, pool table/ping pong table, art room, dance studio and exercise room. This enables the center to offer a multitude of programs simultaneously. Lunch is served daily at noon and bus transportation is available. It is open Monday through Friday, from 8AM to 3PM. Check out the events happening at Meadville here!
For the latest events and news be sure to check out our Facebook page here!
Every Day:
Open Billiard Table / Ping-Pong Table; no fee
Exercise Machines (treadmills, recumbent bike, stationary bikes, elliptical, weight-machine)  $1