The Active Aging Foundation was established to raise funds to support the programs and services of Active Aging, Inc. As an area agency on aging, Active Aging, Inc. receives the bulk of its funding from the Pennsylvania Department of Aging through allocations of the State Lottery Funds, but it was recognized early on that the development of additional funds derived from other sources would be necessary in order for Active Aging, Inc. to fulfill its mission. In fact, the raising of additional funds was seen as critical in enabling the agency to keep pace with the highest level and quality of services and facilities needed to meet the needs of current, elderly Crawford County residents and those that would call Crawford County their home in the future. With the tightening of state and federal support, the ever increasing numbers of older adults within the County and the physical properties that must be maintained and/or updated from time to time, the raising of additional funds from other sources has become more critical than ever before.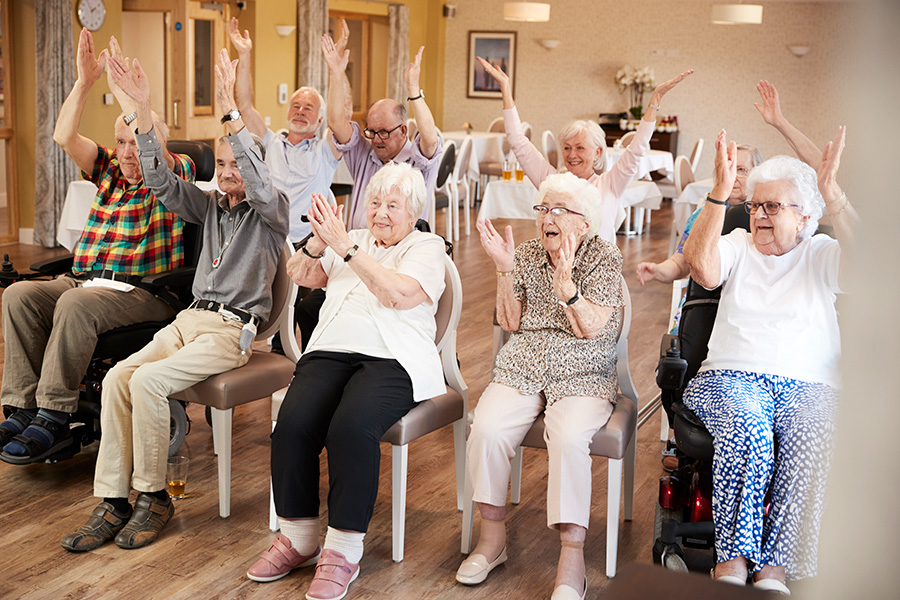 The Active Aging Foundation was incorporated in 1994 to provide support and assistance to advance the mission, interest and goals of Active Aging, Inc. The Foundation's first major project was the acquisition of property around the Active Aging, Inc. headquarters located at 1034 Park Avenue in Meadville, Pennsylvania for future expansion of that facility and to provide additional parking.
The next project was the actual expansion of their headquarters that included a two-story addition and renovations of the existing Community Center of Crawford County building. The Foundation owns and maintains the Lew Davies Community Building which provides offices to Active Aging, Inc. for assessment/care management, administration, the Meadville Senior Center and the Community Center of Crawford County, which is made available for rent to the general public.
The Foundation owns and operates the Community Center of Crawford County which offers rental space and on-site professional catering services available for individuals and businesses for wedding receptions, seminars, banquets, business meetings, private parties and special events.
The Foundation raises money mainly through special event activities and donations from individuals and businesses. Some of our special events include:
Weekly Wednesday Night Bingo Game
One-Price Bingo Game the first Friday night of each month
Annual Golf Outing which is held the third Tuesday in July each year
Saint Patrick's Day themed "Winnin' of the Green" Reverse Raffle held the Saturday night before Saint Patrick's Day each March
Instant Ticket Booth at the Crawford County Fair in August of each year;
Various One-day Trips and multi-day Tours that are scheduled at various times throughout the year to offer great travel destinations not only for older adults but are also open for the general public.
The Active Aging Foundation operates under the management of the Development Director, the Executive Director of Active Aging, Inc. and a volunteer board of directors who sets policy and assists in the development of fundraising opportunities. The Foundation's official registration and financial information may be obtained from the Pennsylvania Department of State by calling toll-free, within Pennsylvania, 1-800-732-0999. (Registration does not imply endorsement.)